Small package
Heated filter system and flow controllers installed in a single rack. Swivel connection of tunnel section to cabinet allows flexible installation. Auto filter changer* can also be mounted in the main rack for space efficiency.
Automatic calibration software enhances accuracy and ease of use
The MDLT-ONE series performs automatic calibration by flowing air in-series through the two venturi flow meters and correcting any difference to zero in the software. This can be included into an automated sequence within a test template.
Integrated Operating Platform
HORIBA ONE series systems employ a common use interface, "HORIBA ONE PLATFORM" offering future expandability and ease of integration into Test Automation Systems.

Applications
PM Emission Measurement of All Engines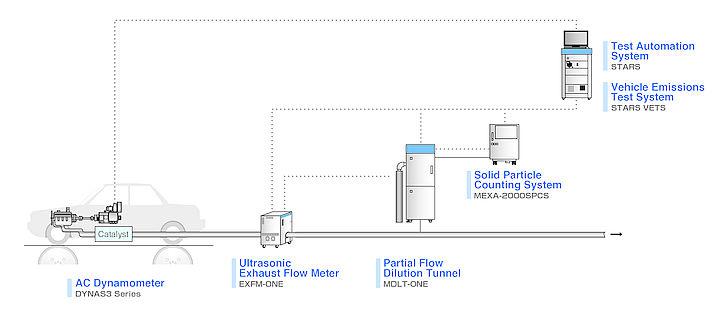 R&D Support of Engine and After Treatment System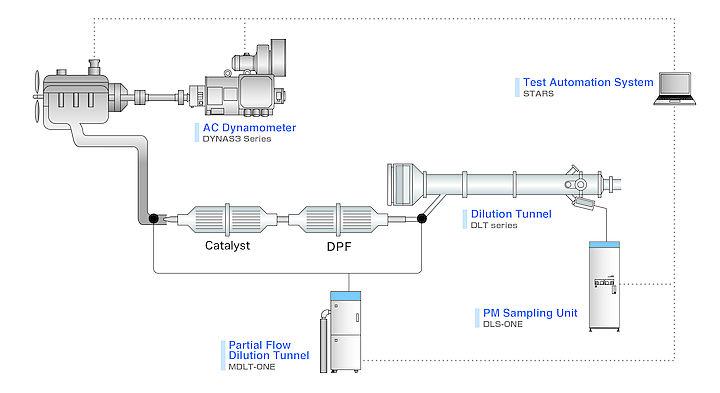 Complies with worldwide emissions regulations
| | | |
| --- | --- | --- |
| ISO-16183 | EU: Euro VI (HDV) | US: 40 CFR Part 1065/1066 |
| Japan: Post new long term | EU: Stage IV / V (NRMM) | |