Software Support for Automotive Test Automation Systems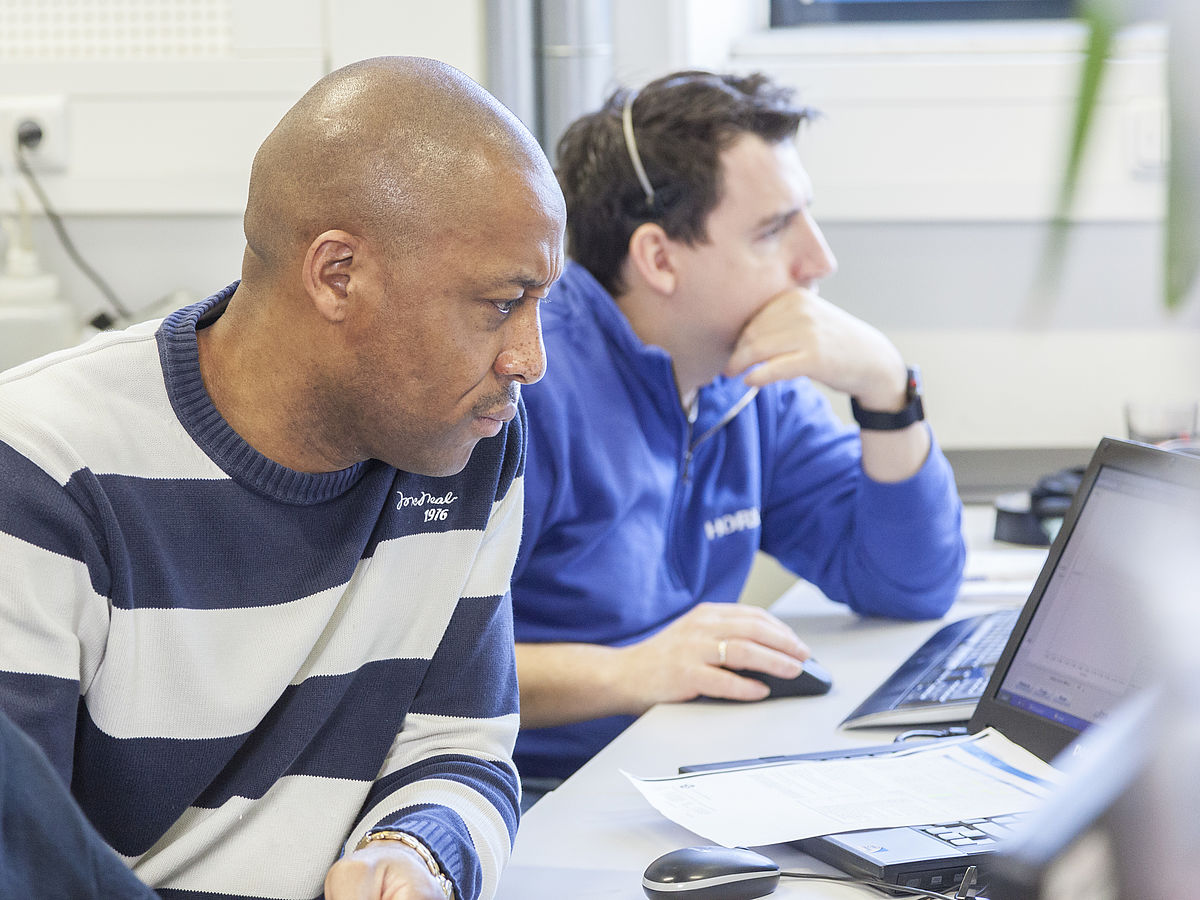 We are there for you!
The automotive industry has to react ever faster to stringent regulations and at the same time stay ahead of the constantly increasing global competition. For this reason the fast installation, configuration and maintenance of the HORIBA test automation solutions is becoming more and more important. Our primary goal is to reduce the downtime of your test stand to a minimum and beyond that, to guarantee a smooth test operation in the entire laboratory.
In addition to the selection and delivery of reliable hardware and software components, it is just as important to make available maintenance and service care for a high system efficiency. HORIBA offers a modular concept for this, which can be adapted to customer requests and needs.
OUR TASKS:
Hotline support:
telephone information or remote maintenance via ISDN, VPN or modem
Hardware support:
Back-up insurance with a reaction time guarantee
On site support:
On request or with the "All Inclusive Package "
Software-Upgrades:
Customer integration in specifications and version planning
BENEFITS:
Quick solutions from experts for your requests
Guaranteed replacement part availability of the hardware components
On site assistance from well equipped engineers
Your wishes are considered during software development
HEAD Helpdesk
Your enquiry is our concern!
In addition to the failure diagnosis and correction a case management system has been integrated in the hotline process. Information paths and assignments for HORIBA internal divisions and third party vendors are organized here.
Our goal is to react quickly and in a targeted fashion to your enquiry. We have built an organization to guarantee you professional assistance and support. Our engineers and experts provide a smooth support in the case of breakdown. This saves you time and money so that you can run your tests at any time on your test stand.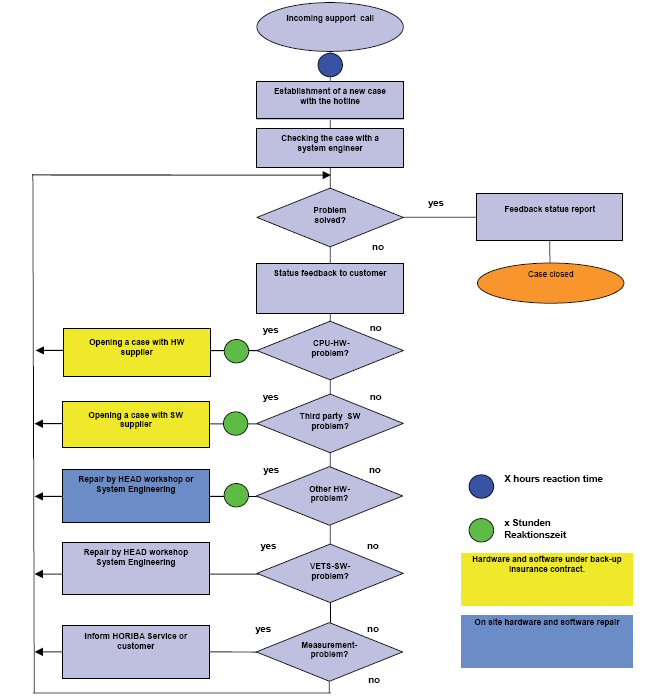 OUR TASKS
Clear, standardized processes
Teamwork support
Promotion of a direct dialogue with customers
Categorizing of case types
Case history giving seamless traceability
Setting up a knowledge base minimizes redundancies
BENEFITS
Every enquiry is treated equally
You receive regular feedback about the status of your enquiry
As an active communication partner you contribute to product development
You profit from our experiences