As we head into 2021, Dr. George Gillespie OBE – President of HORIBA Automotive, Executive Chairman for HORIBA MIRA and SMMT President – explores the global challenges and opportunities facing the HORIBA Automotive segment, and the businesses' plans to emerge stronger than ever.

Addressing the Challenges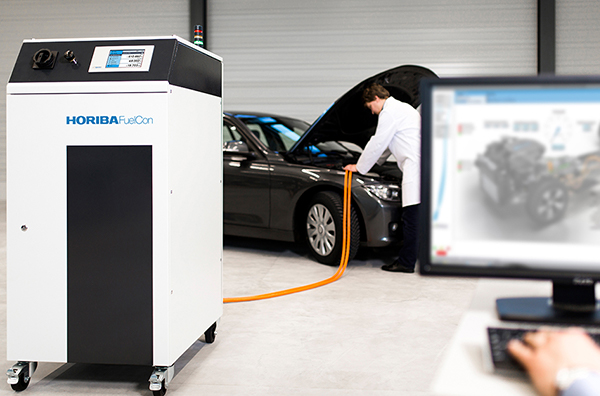 The COVID crisis has significantly depressed global automotive sales, with most markets showing some degree of downturn – in the US alone, one of the biggest markets in the world, sales are forecast to be down over 15% on 2019. The good news is that China, the biggest market, has recovered quickly in the last quarter so we are seeing some signs of improvement as we move into the new year. Despite this, vehicle manufacturers are understandably cautious about major capital investments into new facilities in such uncertain times. As a result, we've seen a significant number of projects around the world delayed or cancelled, which has had an impact on our order intake. However, as we go into 2021, we have a good pipeline of opportunities and we are fully focused on working with our customers to secure these projects.
One of the longer-term challenges we're facing within the Automotive business is the acceleration of the electrification agenda. Political and social pressures are rising, particularly in markets such as Europe, and as we recover from the worst of the COVID impacts, the focus amongst many vehicle manufacturers is now on the development and certification of hybrids, full battery electric vehicles and fuel cell vehicles. The combination of this and COVID – reducing investments and narrowing R&D priorities amongst our customers – has resulted in a real headwind for our core emissions business.

But it must be noted that the electrification agenda is not new, and for some time now we have been building up our capability to support our customers developing electrified vehicles. HORIBA MIRA has been at the forefront of automotive electrification for many years and our 2018 acquisition and integration of FuelCon is another example of our commitment to broaden our capability to support our customers on this journey to low carbon vehicles.

Emerging Stronger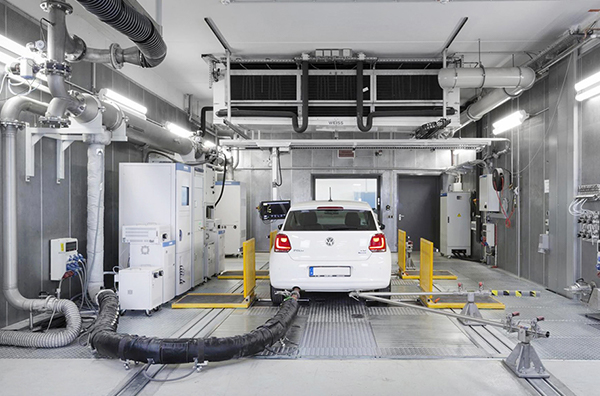 After an extremely challenging year, moving into 2021 we continue to strive to be the partner of choice for advanced automotive development and certification technologies and equipment.
There are significant market opportunities for us going forward and our key priority is to focus completely on growing our market share and maintaining our sales level to counteract those headwinds. We have recently launched important breakthrough products such as RDE+, and with more innovation coming in 2021 we are quickly strengthening our capabilities in key areas like advanced emissions certification, electrification and automated driving technologies. We have a fantastic global engineering team that is developing complete testing system solutions in areas such as battery, fuel cell and powertrain development, advancing the next generation of applications that our customers need.

We must also stay focused on ensuring our customers are fully satisfied with the products and services we deliver. It's never been more important to work closely with our customers in order to support them as they recover from the impacts of 2020.

Our Service Lifecycle Management initiative, launched in 2019, has the core purpose of providing our existing customers with enhanced support throughout the lifetime of their facilities. We'll be continuing to work closely with our customers to both maintain their existing labs and identify upgrade opportunities as we move through this year.

The Road Ahead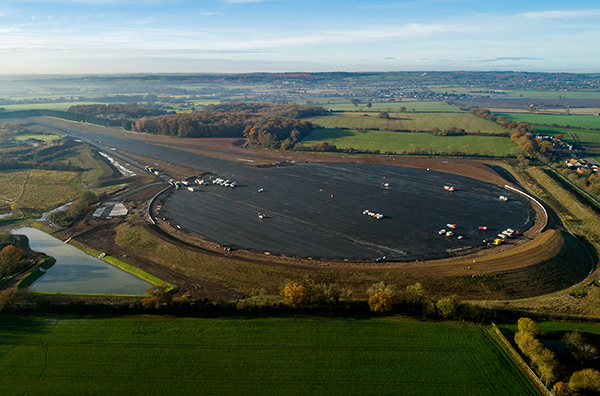 It is becoming increasingly clear that hydrogen fuel cell vehicles will play a part in future powertrains. Fuel cells have already been successfully deployed in buses, heavy-duty vehicles and some medium-sized cars, as they provide a low carbon solution without the range and weight limitations associated with current battery electric vehicles. Across HORIBA we are gearing ourselves up to be a major player in supporting the complete hydrogen economy including fuel cell development, and we will see a much more coordinated approach to this emerging market going forward.
Finally, as we look to the future, we've seen huge strides in connected and automated vehicle development and it's fantastic to see our major test facility investments in support of this coming together at HORIBA MIRA. Later this year, the globally unique autonomous vehicle development centre, known as ASSURED CAV, is set to launch and will enable the automotive industry, policy makers and government to develop automated and autonomous vehicle technology, ensuring it is robust to the wide range of eventualities seen on public roads.

We're working hard to ensure the application knowledge gained at HORIBA MIRA is used effectively to develop a suite of hardware and software solutions, to bring the physical testing of these complex vehicle technologies into the laboratory, supporting innovative development activities already underway within HORIBA Germany.

As we embark upon 2021, it's clear the road ahead will require us to stay resilient, focused and adaptable to face our headwinds. But despite the uncertainty posed by the pandemic, one thing is definite: the automotive industry is undergoing the most exciting transformation of its time and we are at the forefront of this, working with our customers to deliver this transformational change.