Event
Beginning: 11/13/23
End: 11/16/23
Location: Dusseldorf, Germany
Join us at this year's MEDICA 2023, the world's largest event for the medical sector. HORIBA Medical team will be delighted to welcome you and introduce our wide range of in-vitro diagnostics solutions at the booth A02, Hall 1.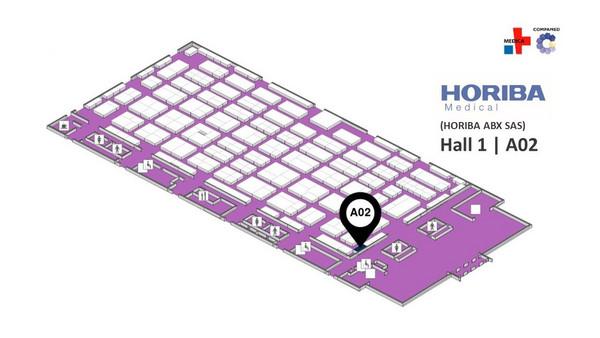 Yumizen H range
NEW! Yumizen H2500, Yumizen H1500
NEW! Yumizen H550, Yumizen H500
Microsemi CRP
Yumizen G h line with Advanced Pre-Analytical Sample Integrity (A-PSI)
NEW! Yumizen G1500h, Yumizen G 1550h

Clotting tests: PT, APTT, FIB, TT, deficient plasmas Fll, FV, FVll, FX, FVlll, FIX, FXI, FXll, Protein C act., Protein S act., dRVVT (screen and confirm)
Turbidimetric test: D-Dimer
Chromogenic test: AT, heparin UFH, LMWH
Yumizen C range - Instrument & Reagent synergy: A perfect match!