Transportation industries facing the energy transition challenge will benefit from solutions combining HORIBA's advances in measurement and automotive emission test systems with CRMT's unique engineering expertise in green mobility
Palaiseau, Saclay Campus, France, September 15th, 2020 – HORIBA, a global leader in measurement and analysis solutions for advanced research and industry, and an established leading supplier in the fields of automotive test systems and turnkey solutions, is thrilled to announce a strategic collaboration with CRMT, an engineering private company, pioneer in pollutant emission measurements with specific expertise in the development of alternative energy engines and vehicles.
After a series of joint research projects and joint events such as The Mobility Tech Days, both innovators have agreed to accelerate their hydrogen mobility developments in order to support transportation customers working through energy transition agendas with fully integrated, clean and sustainable solutions.
France's first Hydrogen Center of Expertise
Through this agreement, HORIBA and CRMT will pioneer the first ever Center of Expertise in Hydrogen in France, enabling customers to access state-of-the-art hydrogen solutions at every step of the process, meeting all their needs and challenges across the full hydrogen value chain, from generation to storage and utilization :
Target Users:
On-road and off-road mobility, aviation, marine, systems and components, testing

Customer's Energy Transition

Needs and Challenges:

Added value / solutions from the HORIBA-CRMT Center of Expertise:

H2 mobility implementation / industrialization

→ From system design, simulation and integration, up to the utilization of a complete functional hydrogen solution (fuel cells, batteries, storage, power train)

Air quality threshold compliance

→ Regulated and non-regulated pollutants R&D on test cells and real driving measurements (RDE and ISC)

Low carbon standard compliance

→ Natural gas and hydrogen ultra-low emission engine development

Need for innovative and sustainable solutions

→ Engine/vehicle conversion to alternative fuels (H2, CH4, hybrid)
Towards a Low Carbon Economy
"We are delighted to commit to hydrogen propulsion along with HORIBA France, the leading manufacturer of innovative pollutant emissions technology. This agreement is completely in synch with CRMT's specific engineering expertise on the development of alternative energy engines and vehicles, and the emerging technological evolutions for tomorrow's mobility", said Edoardo Bassano, Managing Director, CRMT. "We are seeing now, more than ever, increasing demand from the market to measure and analyze non-regulated pollutant emissions. Moreover, we strive to develop the next-generation hydrogen vehicles, aided by a renowned vehicle manufacturer. In this context, the collaboration between CRMT and HORIBA France plays a critical role, abounding with proven expertise and cutting-edge technology."
"Hydrogen mobility integrating high-performance fuel cells systems can be the ticket to tomorrow's climate-neutral and emission-free cars, trucks, buses, vessels and trains" says Laurent Fullana, President, HORIBA France." HORIBA France is committed to support its customers with products and services to help design, manufacture, integrate and control the quality of components and systems along this new value chain. With our ATS* and FuelCon** divisions we have been investing in fuel cells since 2018, capitalizing on our expertise in materials science, automotive and energy markets. Now, with CRMT expertise and agility, we are going to complement our offering and accelerate the development of the fuel-cell battery vehicle integration the market requires."
* ATS: HORIBA Automotive Test Systems
** FuelCon: HORIBA FuelCon, a wholly owned subsidiary of HORIBA Europe and part of HORIBA Automotive Test Systems (ATS)
###

About HORIBA:
The HORIBA Group of worldwide companies, headquartered in Kyoto, Japan, provides an extensive array of instruments and systems for applications ranging from automotive R&D, process and environmental monitoring, in-vitro medical diagnostics, semiconductor manufacturing and metrology, to a broad range of scientific R&D and QC measurements. HORIBA France SAS, headquartered in Palaiseau, France, brings together the activities of the HORIBA group's four main divisions: HORIBA Scientific, HORIBA Process & Environment, HORIBA Automotive Test Systems and HORIBA Semiconductor. Our instruments can be found in industries and universities around the world, at both public and private institutions. www.horiba.com
About CRMT:
Created in 1977, CRMT has a confirmed know-how in alternative energy engines and vehicle development, with a particular focus in the heavy-duty field, and is specialized in embedded pollutant emissions measurements on all types of vehicles (buses, truck, vessels, trains). CRMT provides engineering services for many customers: OEMs, equipment manufacturers, energy firms and engineering companies. Today, more than 500 vehicles are equipped and running daily with CRMT's systems in France, and the company is active on national and international R&D projects on the fields of energy management, alternative solutions integration and new product conception. www.crmt.fr
Media Contacts (editorial only):


Pascal Cerruti, Marketing Director, HORIBA France
Contact: +33 (0)1 69 74 72 00
Email: pascal.cerruti(at)horiba.com
Website: www.horiba.com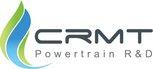 Daniela Touzé, Sales & Marketing Associate, CRMT
Contact: +33(0)4 78 66 64 49
Email: dtouze(at)crmt.fr
Website: www.crmt.fr
Appendix:
Images for the Media
More pictures available from us upon request at: info-sci.fr(at)horiba.com
Suggested Caption:
July 31st, 2020: CRMT (Edoardo Bassano, Managing Director, left) and HORIBA (Laurent Fullana, President, right) sign a strategic collaboration for the joint development of innovative mobility technologies

Credits: © CRMT, 2020
A high resolution picture is available here.

Infographics: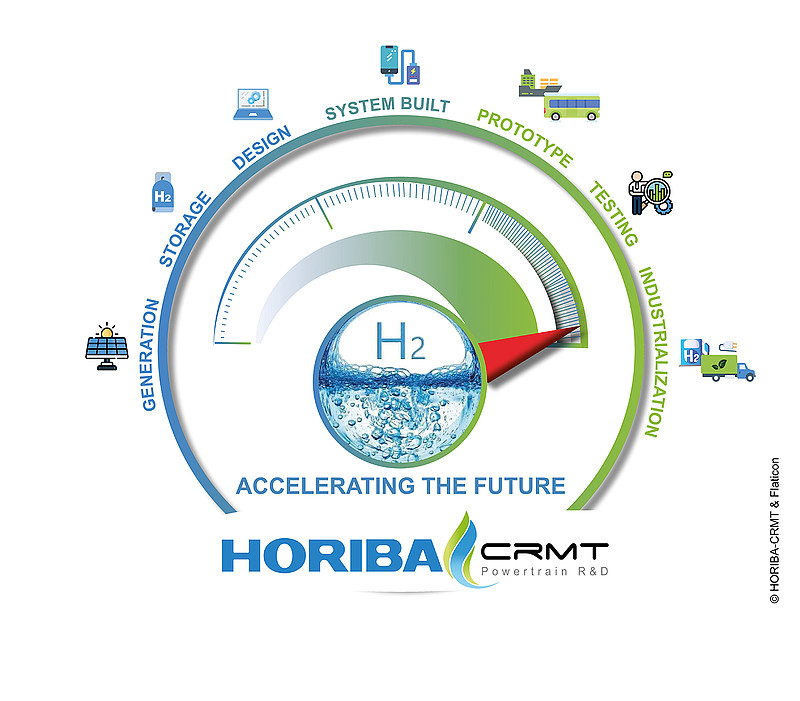 A high resolution picture is available here.