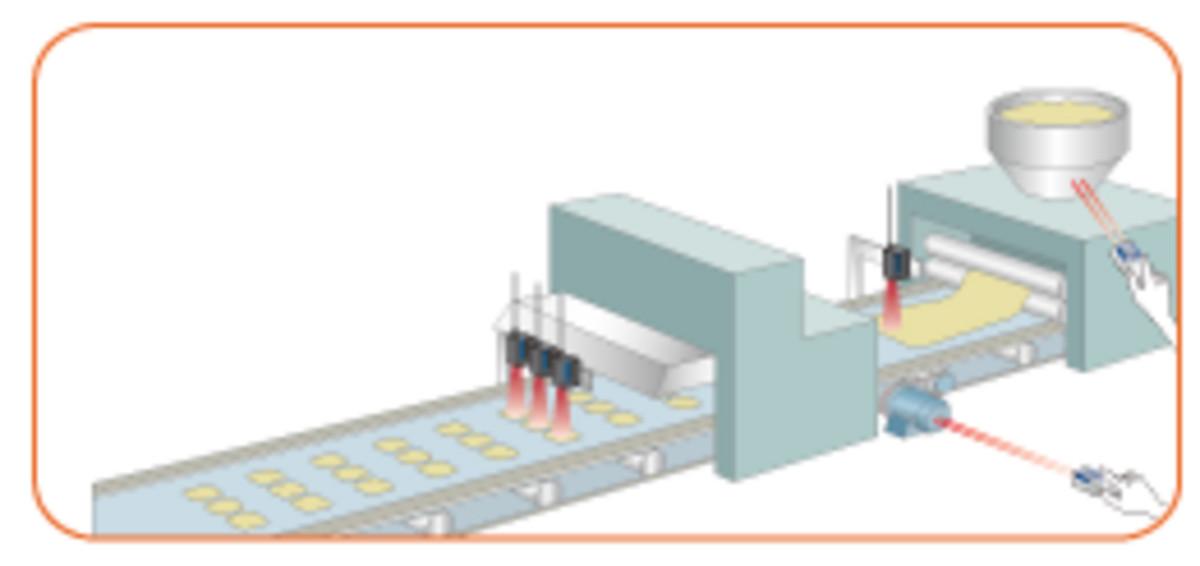 Control the temperature of each process such as cooling process of dough, baking in the oven and etc. No hygienic problem as it is non-contact and improve quality.
Useful when:
Measure the temperature of each product to prevent underdone and overdone cooking.
Benefits
Hygienic temperature measurement is possible with non-contact radiation thermometers.
Applicable model example