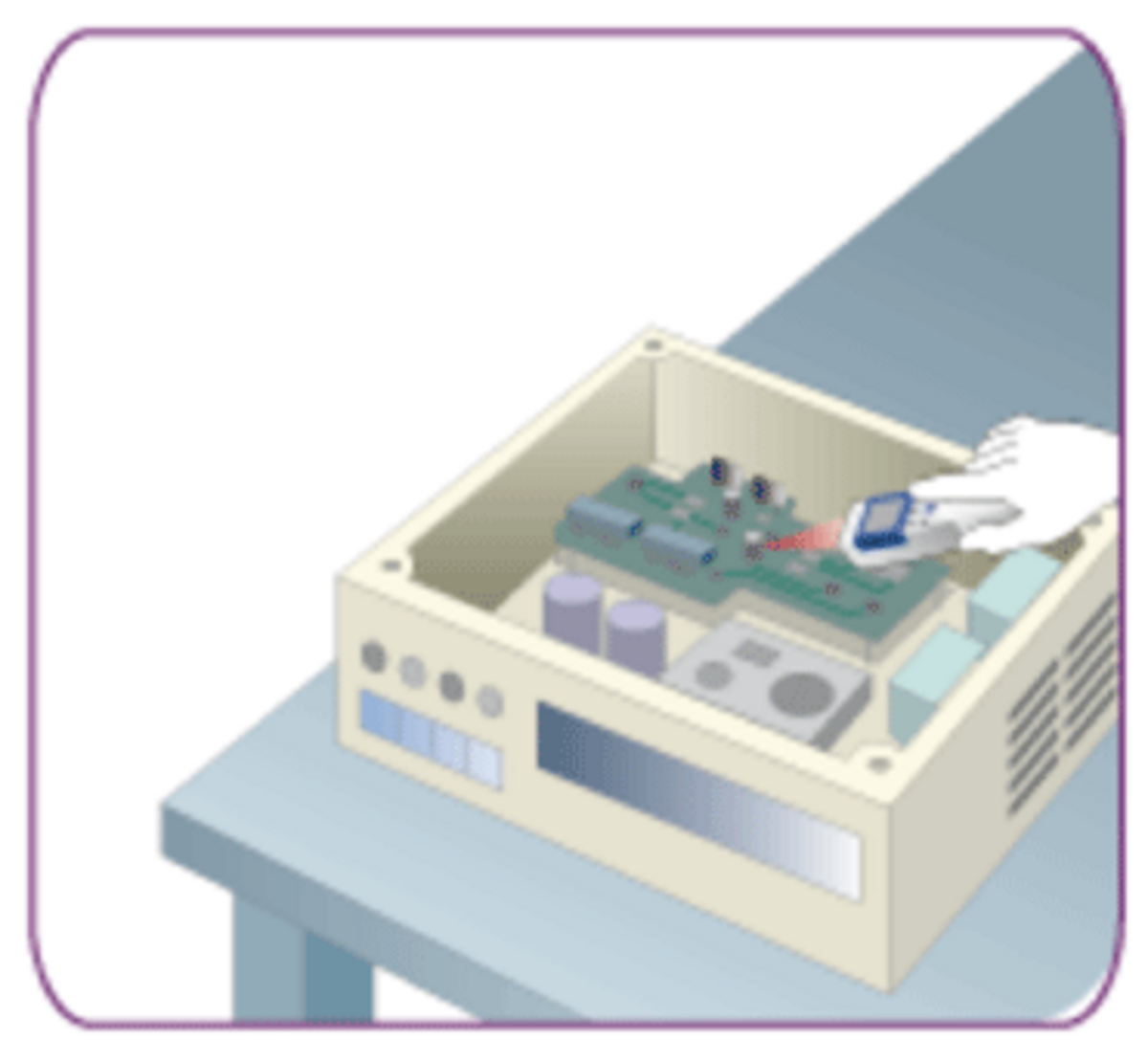 Can measure each part when energized and check for abnormal heat generation caused by component failure. Even small electronic components can be measured with spot type radiation thermometers.
Useful when:
Measure abnormal heat generation of many electronic devices and prevent breakdown of the product itself.
Benefits
Temperature screening of electronic components mounted on the printed circuit board can be done easily with a spot type radiation thermometer.
Applicable model example