Particle Size Analysis of Power Plant Applications
The LA-960 Laser Particle Size Analyzer quickly and easily measures dry powders such as trona or wet materials such as a lime slurry. Any sample with particle size between 10 nanometers and 5 millimeters may be measured in less than 60 seconds with the LA-960. Dry powders are measured using the PowderJet accessory.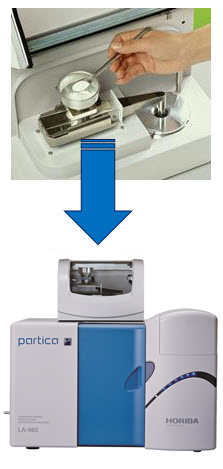 Adding sample to the LA-960 PowderJet.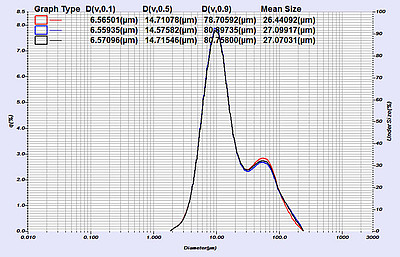 Particle size overlay of multiple fly ash measurements using the LA-960 PowderJet.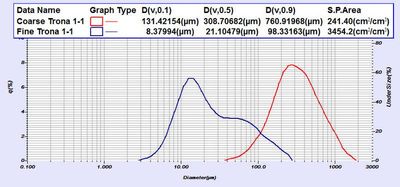 Comparison of fine and coarse samples of trona as measured by the LA-960 PowderJet.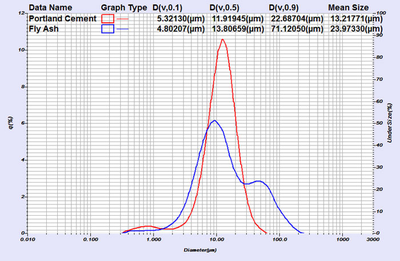 Overlay of fly ash and Portland cement as measured by the HORIBA LA-960.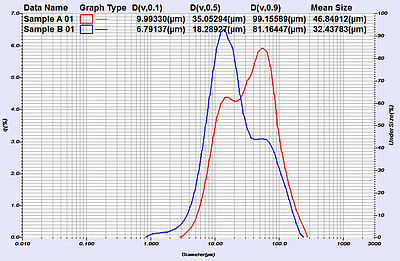 Particle size distribution of gypsum produced in flue gas desulfurization.