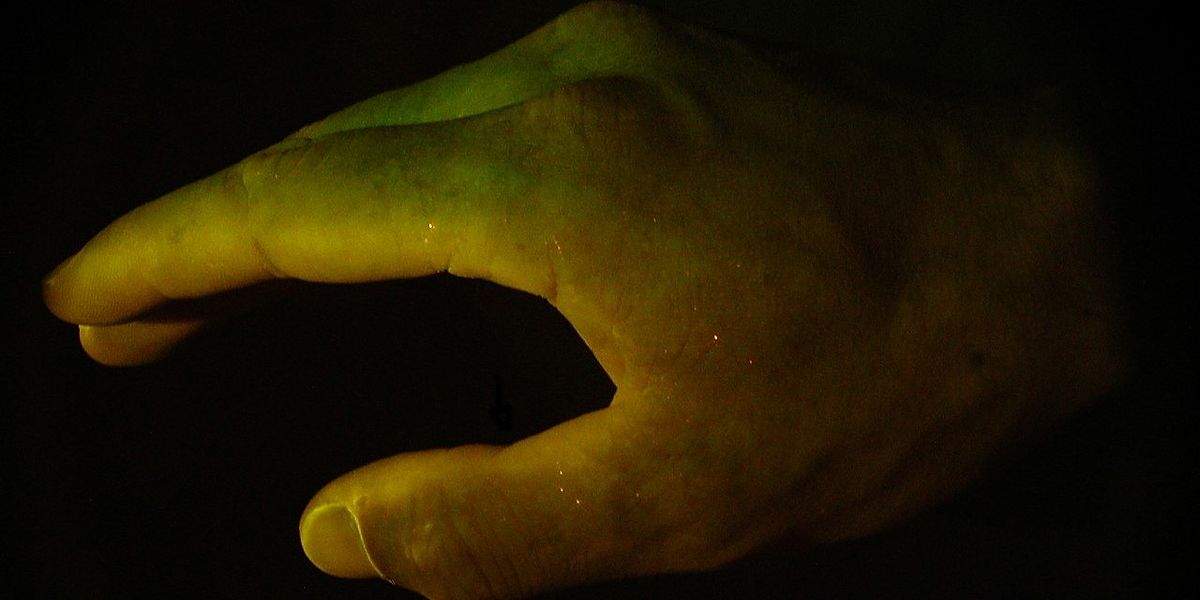 There are several different types of residues found both in ammunition and explosives, which fluoresce. By using a tunable Forensic Light Source, observations can be made on items without touching the surface, to see if fluorescent residues are present.
In addition, the scanning of any observers clothing after a shooting may help in identifying the shooter due to the ejecta that comes from the barrel of the gun when it is fired. The same ejecta residue would also appear on the hands of the shooter linking them to the fired gun.
Typically the material that will fluoresce is residue that will be ejected out of the barrel, as well as material ejected from the breach.