Size of Viruses using Dynamic Light Scattering
The SZ-100V2 Nanoparticle Analyzer has been successfully applied to analyze transparent bioparticles, such as influenza viruses and vaccines, with good accuracy. The particle diameter of any bioparticle determined by dynamic light scattering is usually larger than that from an electron micrograph. The reason for this is that hydrates and proteins around the cell move together, causing the particle to meet with resistance, which in turn causes DLS measurements to yield a larger particle size.
The result below for an influenza virus reported a mean size of 127.6 nm, with good repeatability. The measurement was made in the standard glass cell at the 90 degree scattering angle.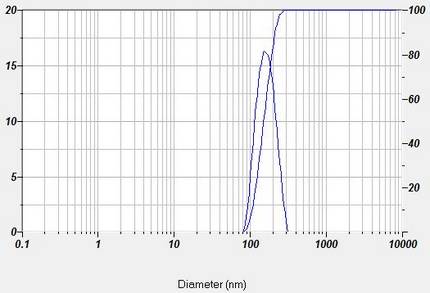 Particle size distribution for an influenza virus as measured by the SZ-100.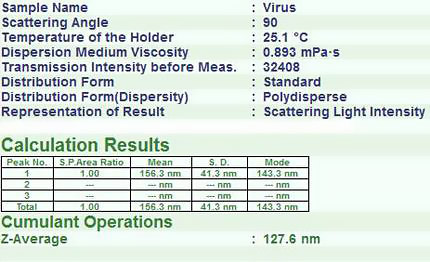 Size results for the influenza virus.