Selecting the best fluorescent treatment for the print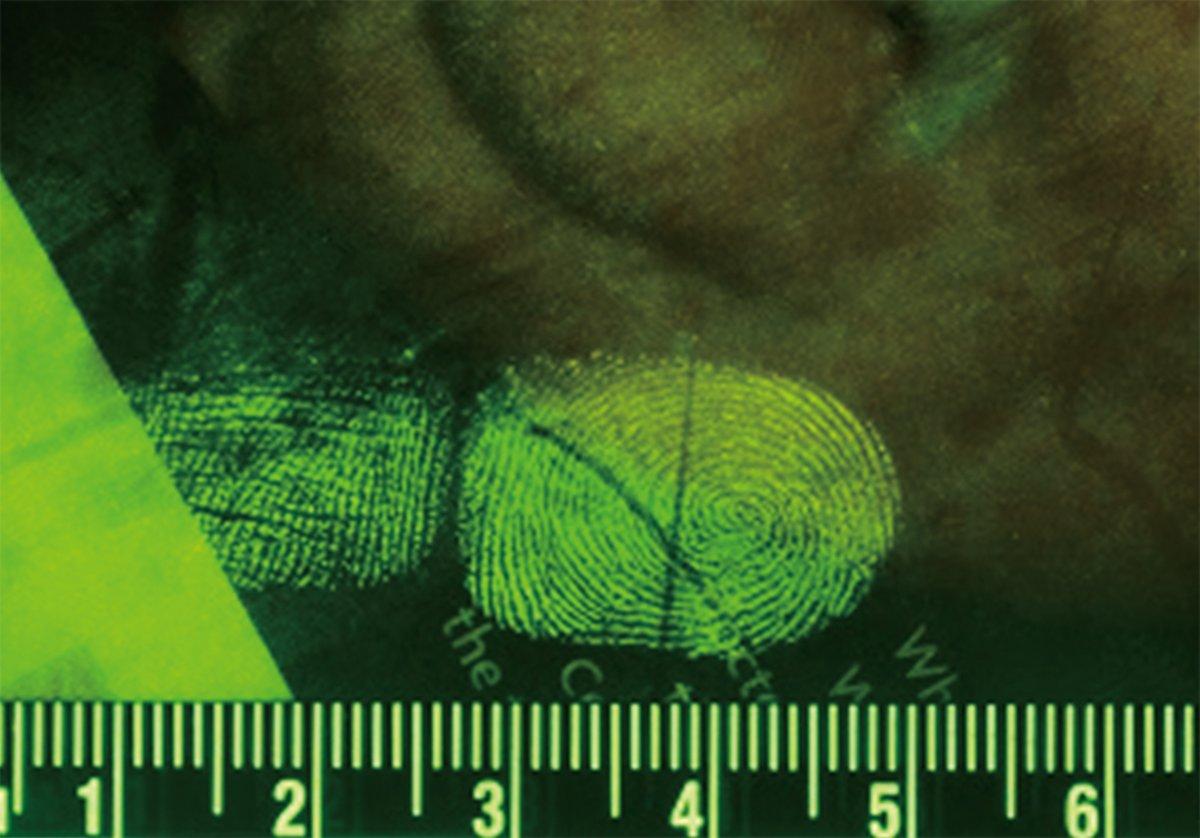 When selecting which Dye or Powder to use on a fingerprint sample first, Check the Background for Fluorescence prior to treatment. If background fluorescence is present in a particular region of the spectrum, choose treatment with a response that does not coincide with background response. If a background and treatment interaction is suspected, attempt a test on a portion of the sample where evidence is least likely to show up.
An example would be If UV300-400 makes background fluoresce (Poor contrast), then go to Blue (CSS/450nm).